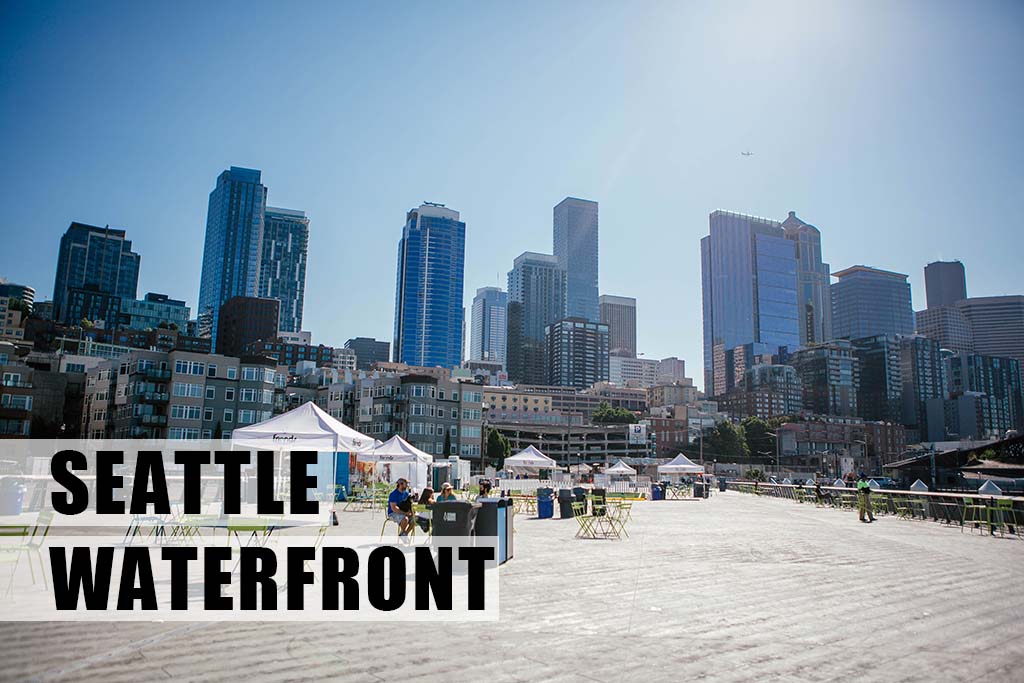 There are so many things that you can do in Seattle. From visiting the Space Needle to Pike Place Market. But most of the time Waterfront is not on the first place in the to-go list! This is not fair.
What can be better than a morning walk thru the Seattle Waterfront? Breathe away all stress and check out new great places! If you've been to Seattle 2 years ago you will not recognize the Waterfront! A lot of new constructions are still in process, but it is so cool to see how beautiful it is in every weather right now! You can check out construction progress on the Seattle Waterfront Instagram page. You can not imagine how many great things we are all going to see next summer!
But for now…
Check out the new Pier 62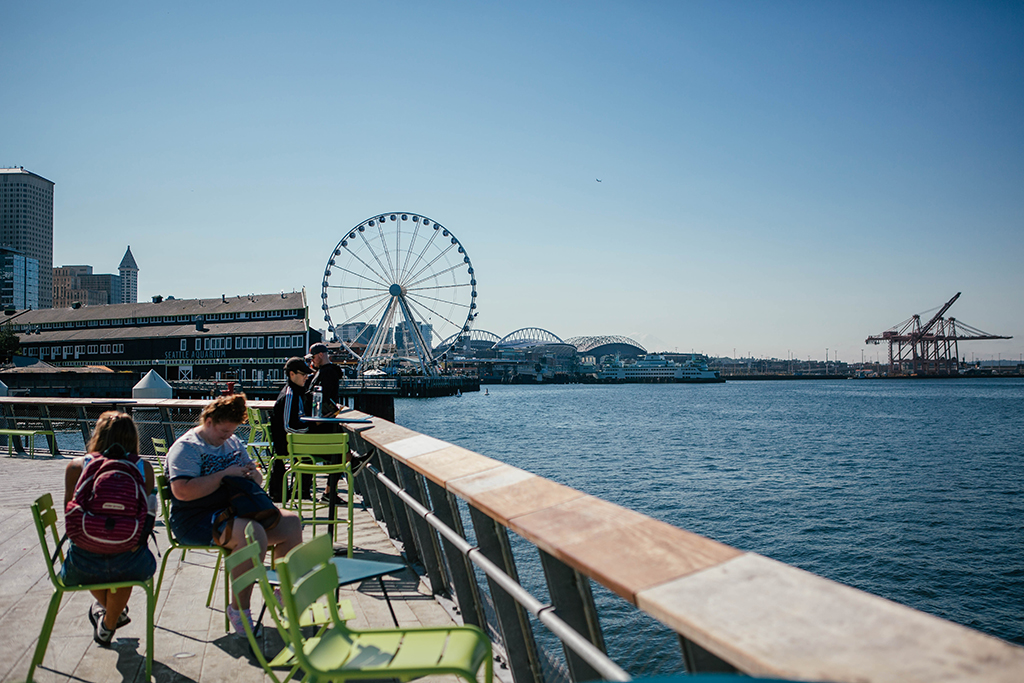 Beautiful view of West Seattle and The Great Wheel! This pier has chairs and tables to take a quick break from walking to give you chance to enjoy the fresh breeze and gorgeous view of the Olympic Mountains.
Next to that Pier you can find Wings Over Washington that you should definitely check out, especially with kids, and The Seattle Great Wheel.
Myrtle Edwards Park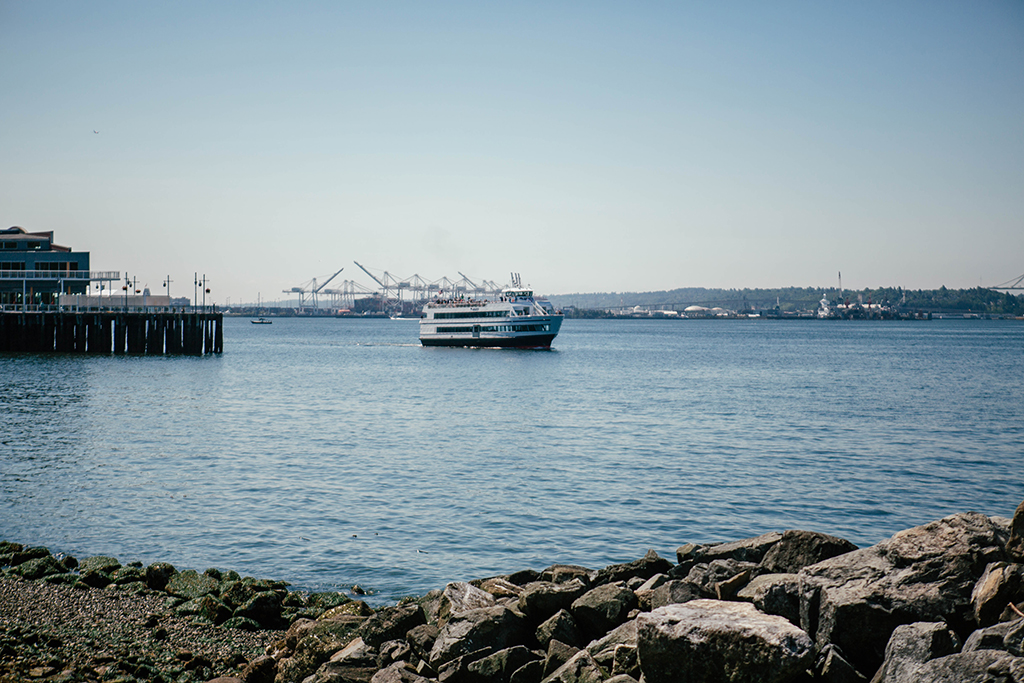 Want to take your kids to the small beach where they can safely play and discover some cool-shaped rocks? While they are playing you can enjoy your favorite book or just take a sunbath.
Not too far from the park, you can grab a coffee to warm up your soul and continue to enjoy the rain (but you might get lucky and see this yellow circle in the sky called sunshine).
Visit Skalka
After a long day on the Waterfront, you will definitely need to get something not only delicious but also satisfying. Go get a Georgian bread boat called Khachapuri for breakfast, lunch, or dinner. Comfort food to share with your family and kids!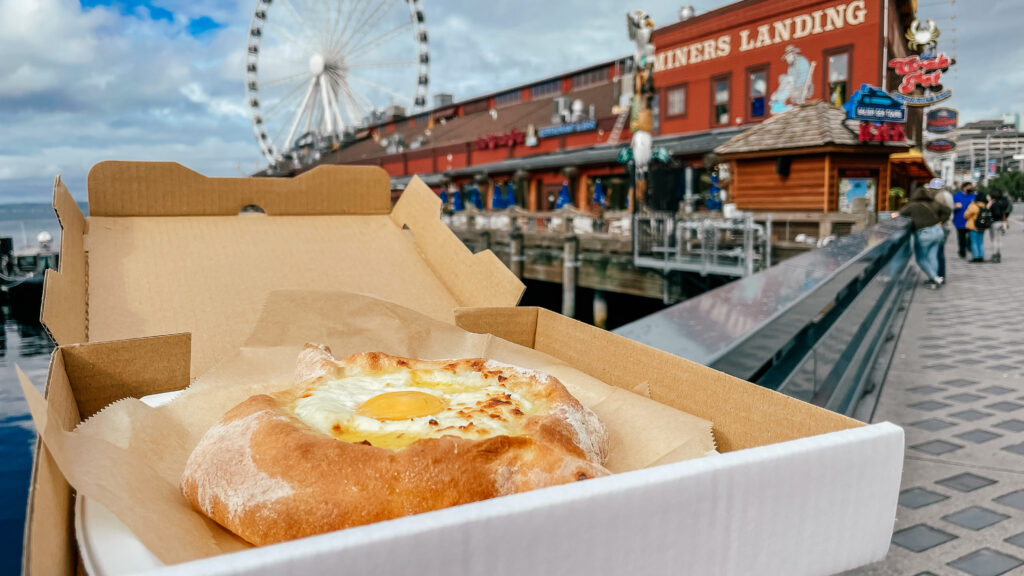 But don't forget the rule: keep calm, and eat Khachapuri with your hands!
Take a Ferry to the Bainbridge Island
If you want to have a short trip on Seattle Ferry – go to Bainbridge Island. It's about 45 min ride with a cool view of Downtown Seattle and Puget Sound.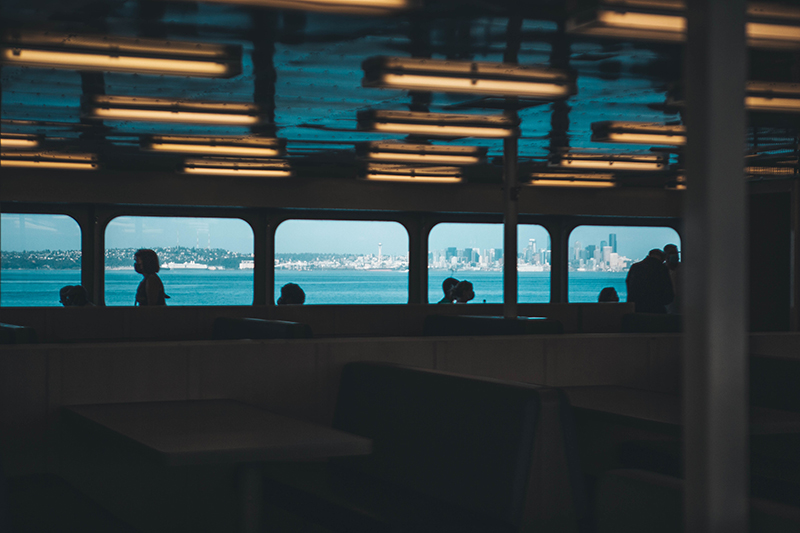 Feel the vibes of the ferry boat in this picture. Imagine, you're sitting there, you're reading a book, your favorite music playing in your headphones. It was such a wonderful day you've spent in Seattle! The place, where the most popular music was born, and the most successful entrepreneurs were made.
What is your favorite place near Seattle Waterfront? Write it in the comments.
Thanks marytarphoto for the pictures