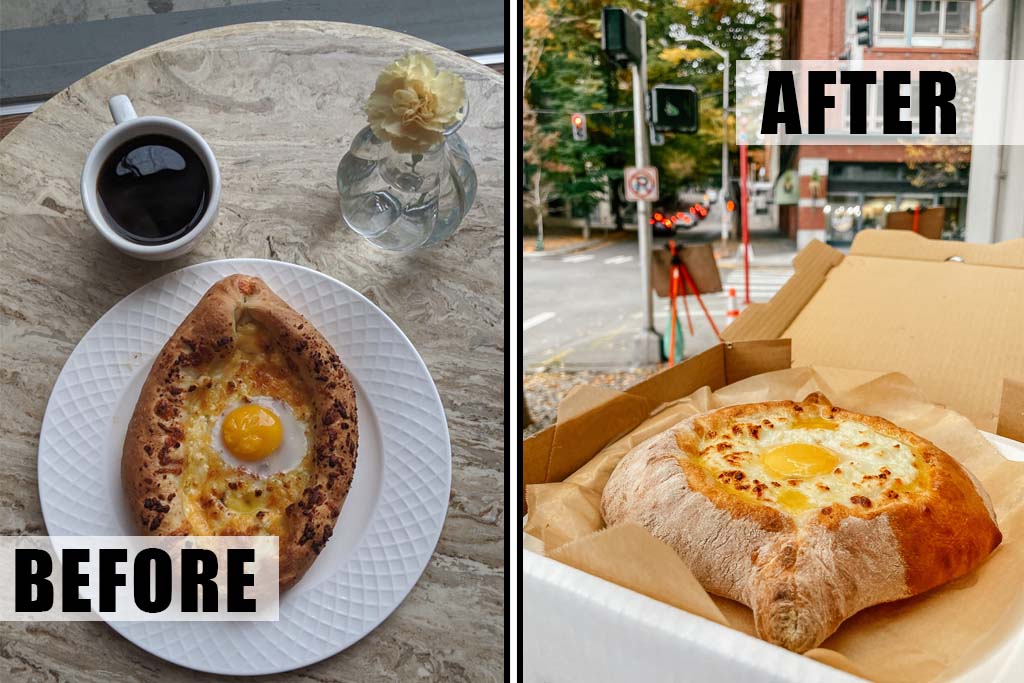 Right now, when you search for "Skalka" on Yelp or Google you can find our beautiful looking bread boats, filled with cheese and topped with the egg yolk. But have you ever thought about how long it takes to make something simple as Khachapuri to look and taste perfect? To tell you our story we need to go back to 2019 when we all could not even imagine what would happen in 2020.
In 2019 we decided to open a patisserie. Surprise, right? Not a Georgian Bakery! We had a pastry chef from New York with us, and thought that together we can make this place awesome! How sad it was when after a week since we were opened our chef flew back to NY because we had a different view of running a business.
This is how it started.
First Khachapuri at Skalka, year 2019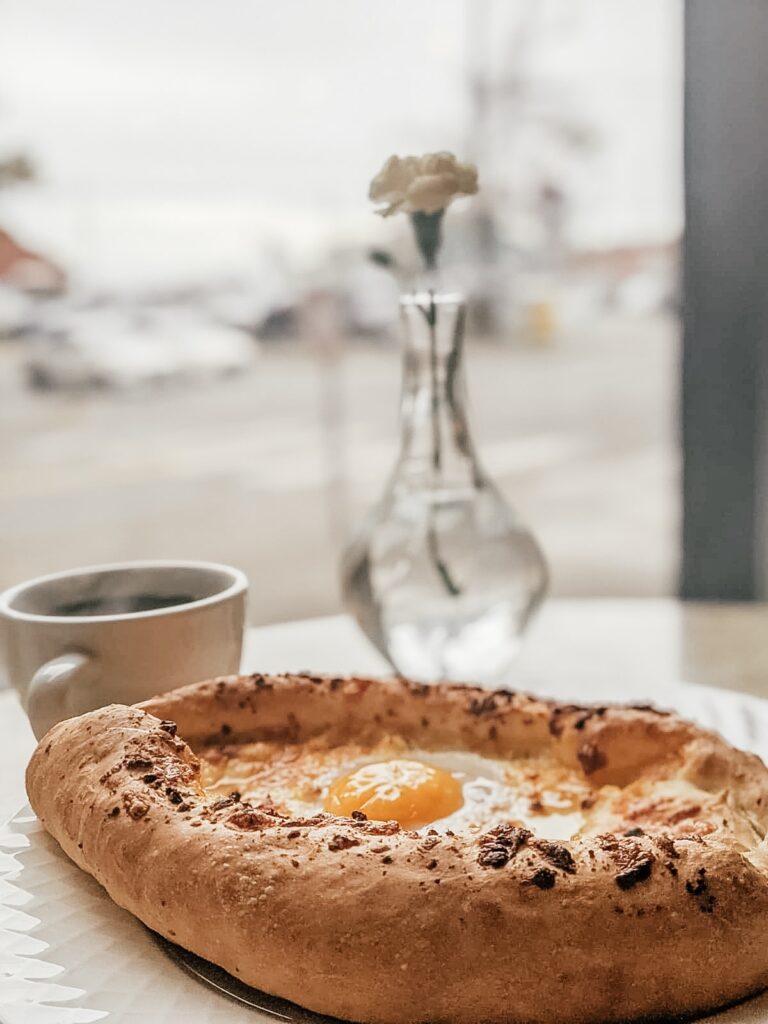 In the first 3 months, our menu included avocado toasts, salads, croissants, breakfast sandwiches, coffee, and soups. It was a twist with American food and Russian food. But we weren't happy with that simple concept – we wanted to do something unique, something that everyone in Seattle will love.
Let's go back to December 2019. We hired a Georgian woman, who was absolutely passionate about her cuisine. One day she asked us to try this Adjaruli Khachapuri. Honestly, we were skeptical at first, but once we tried it – Oh my – it was the love from the first bite! Since then, we started to make Khachapuri Adjaruli every day. We have come a long way to success while developing the perfect dough and cheese filling recipe. Our entire team has been testing new recipes to help create this masterpiece that you can try at Skalka right now.
Everybody can make Khachapuri!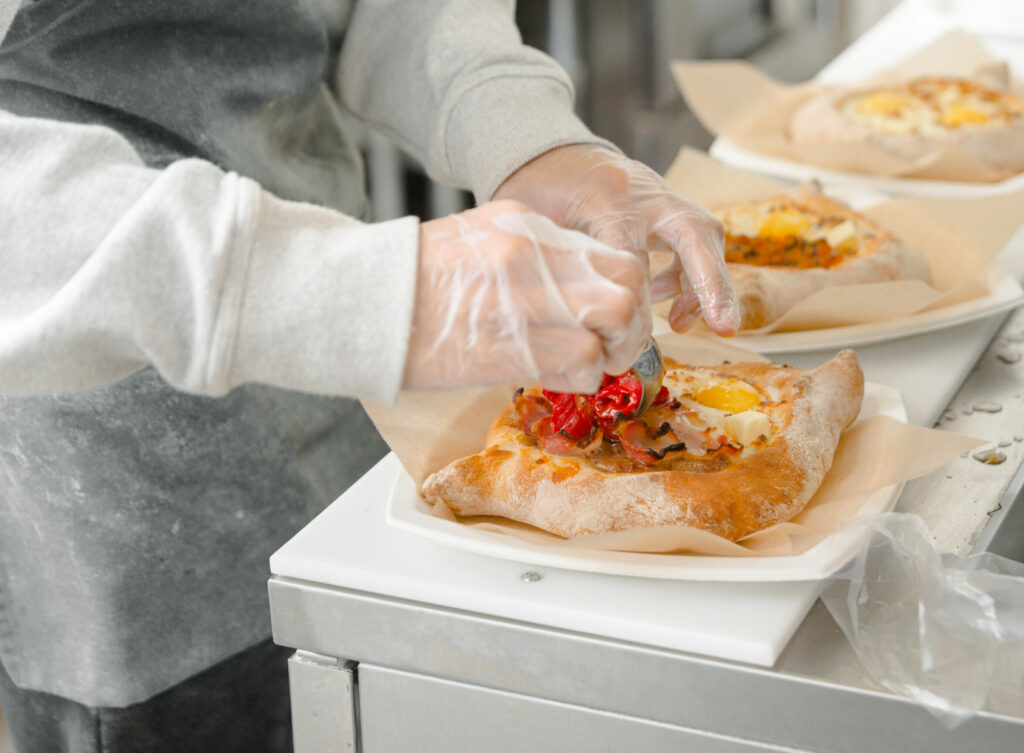 The hardest thing to make Khachapuri fast, tasty and good-looking, is to inspire team members to believe in themselves and not be afraid to create a not-perfect shape at first. Practice makes perfect, right? We were surprised how fast everybody was able to learn it, which helped us to make more Khachapuris and cut the wait time.
Since then, we know for sure that everybody can learn how to make Khachapuri! We have a lot of experience in that, tips and tricks on how to make these beautiful round-shaped boats! It took us a year to do that, so, next time you give up on something too early, remember, you need to do it again and again, and you will have success! See the pictures of our first Khachapuri, and one that we make right now. Huge difference, right? It is worth the wait, how our customers say. Keep going, and never give up!