EXPLORE SKALKA'S "ALL-DAY BREAKFAST" MENU
We make our Khachapuri from scratch. It's hand-stretched, hand-filled and baked-to-order. Average time from placing to receiving your order is 15mins.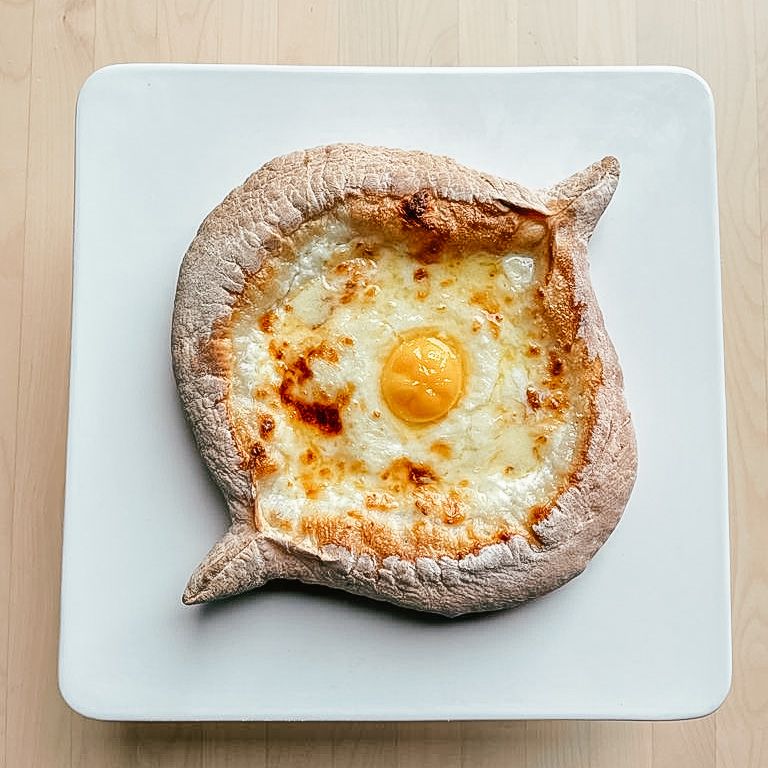 Adjaruli
Melty fresh cheese, grass-fed butter and soft runny egg yolk(optional). You break the yolk and allow all the flavors to mix! The bread is soft inside and perfect for dipping into the mixture.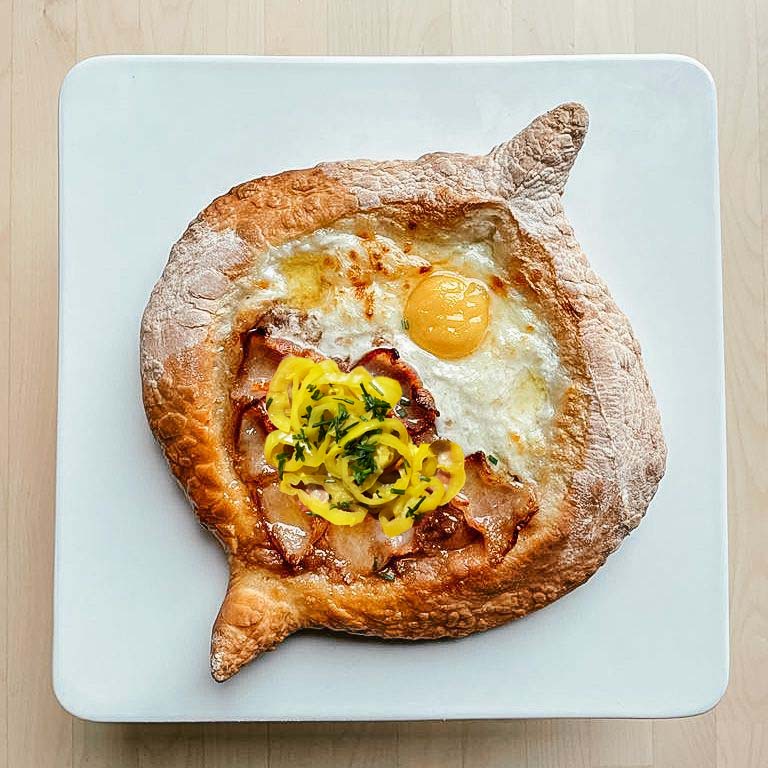 LOBIANI
The red beans, runny eggs, bacon, banana peppers, and with butter melting into the cheese alongside the egg yolk.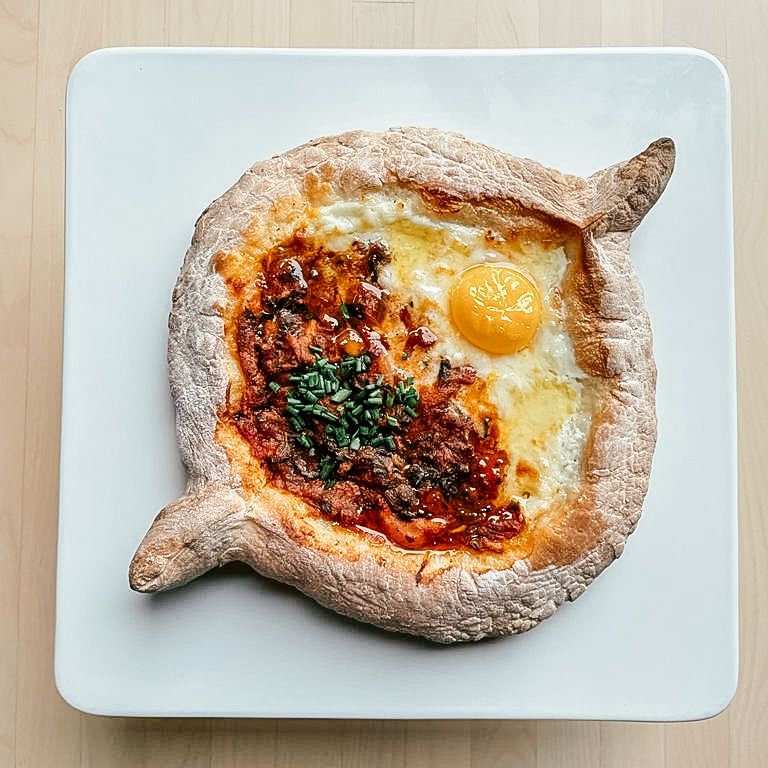 CHICKEN
Buttery, chicken ragu combined with cheesy Adjaruli.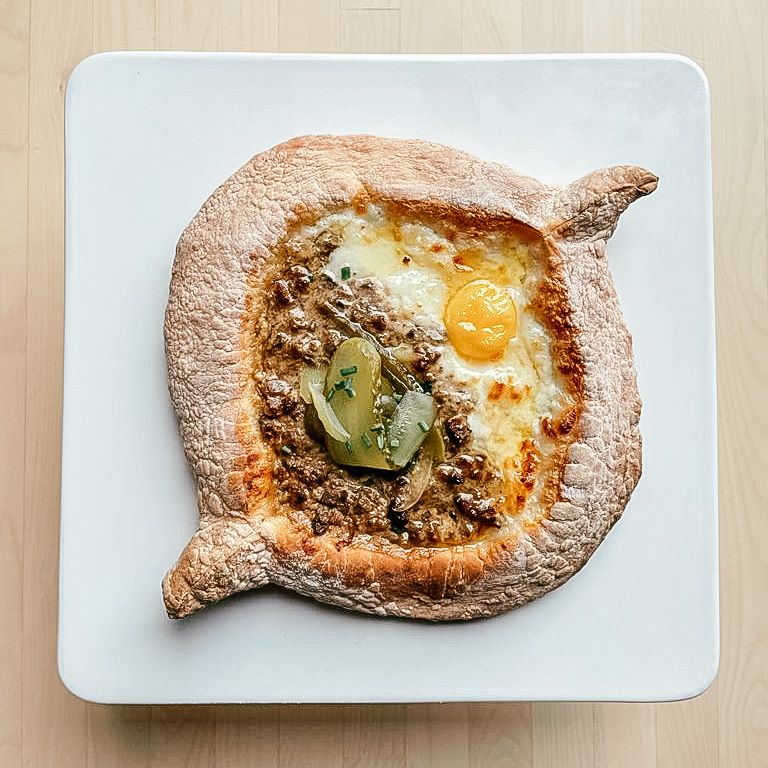 STROGANOFF
The shredded beef, runny egg, and mushrooms mixed with the creamy Adjaruli, balanced with the pickles.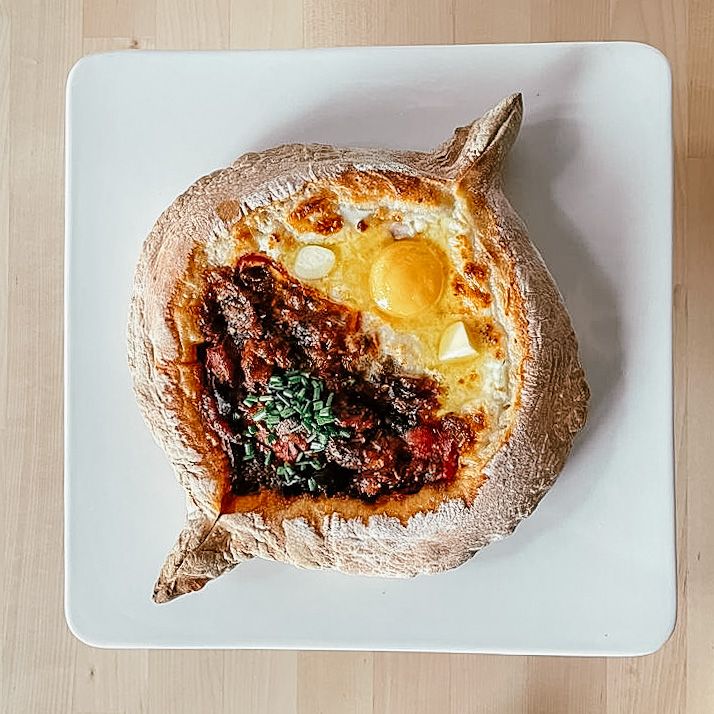 VEGGIE
Soft and tender house-made bread boat which is split into 2 parts - the cheese with egg yolk and butter and the veggies. The vegetables included eggplants, tomatoes, and onions.
COLD-PRESSED Orange Juice
FRESHLY ROASTED LOCAL Coffee