Downtown Seattle's Most Unique Breakfast and Lunch Restaurant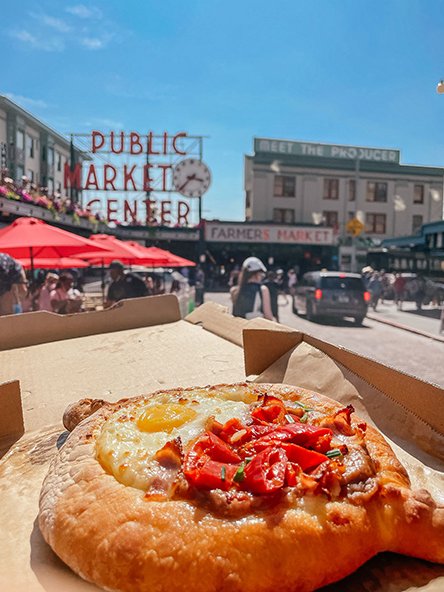 How important is it to start your day with a delicious breakfast? Get filled with happy thoughts and good vibes. Dive into the fresh hot bread and cheese, topped with an egg yolk to feel the comfort of homemade breakfast.
Skalka is the place where you can be introduced to something new that you've never tried before and will love to experience more. We keep our menu simple: a variety of authentic Georgian khachapuri with a breakfast twist. Beautifully paired combo of melty cheese with fillings – your next food experience that you'll never forget!
Rip off the crust, scoop that bread into buttery cheese, pop the egg yolk and mix it with the filling. Enjoy the deliciousness of the rich, surprisingly good combination on top of the fresh hot bread.
Remember it's name. It's called Khachapuri. The breakfast that makes your mouth water.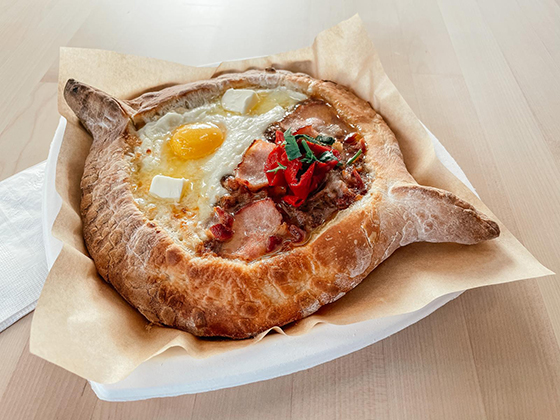 Khachapuri to be eaten by hand by ripping off chunks of the crust and plunging them into the dip.
Khachapuri is just perfect for breakfast as for lunch or dinner.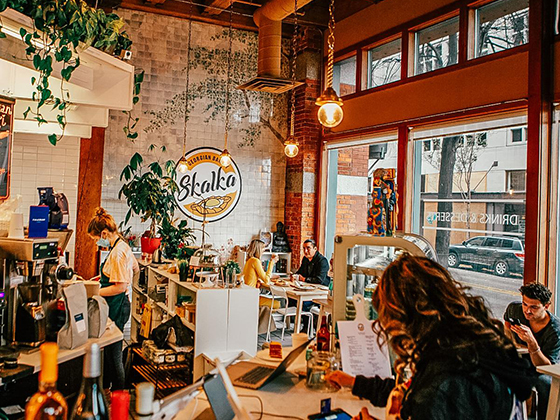 We take it seriously. We start small batches of dough multiple times a day. We never refrigerate or freeze our khachapuri and make them by hand and bake to order.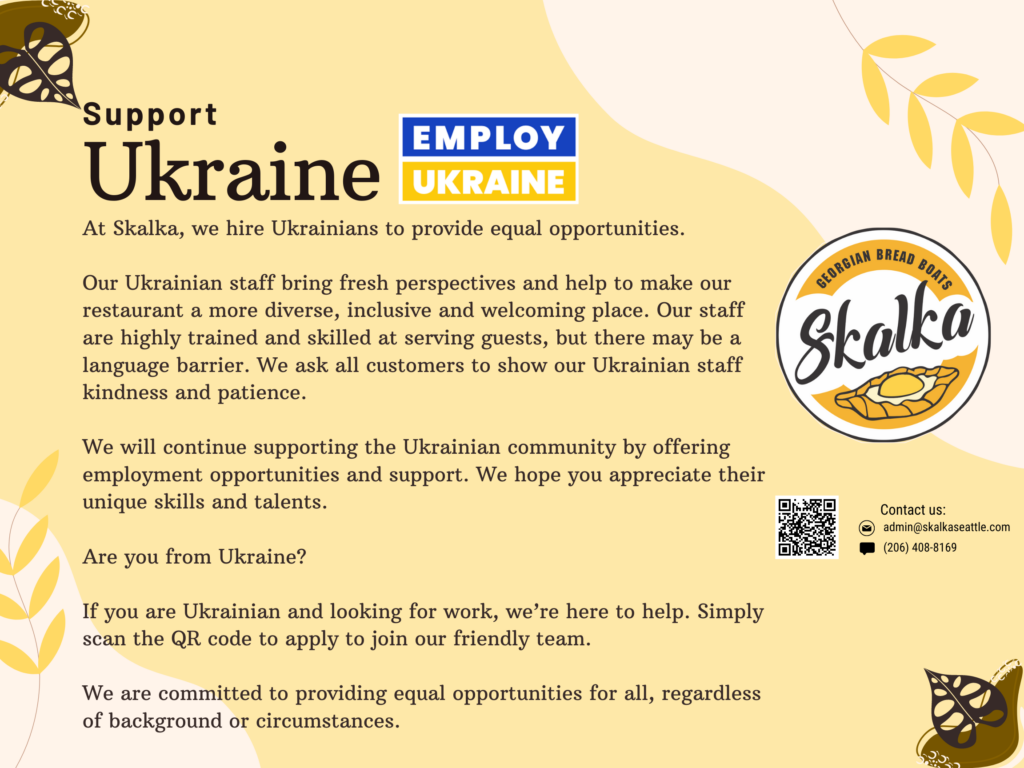 EXPLORE SKALKA'S "ALL-DAY BREAKFAST" MENU
We make our Khachapuri from scratch. It's hand-stretched, hand-filled and baked-to-order. Average time from placing to receiving your order is 15mins.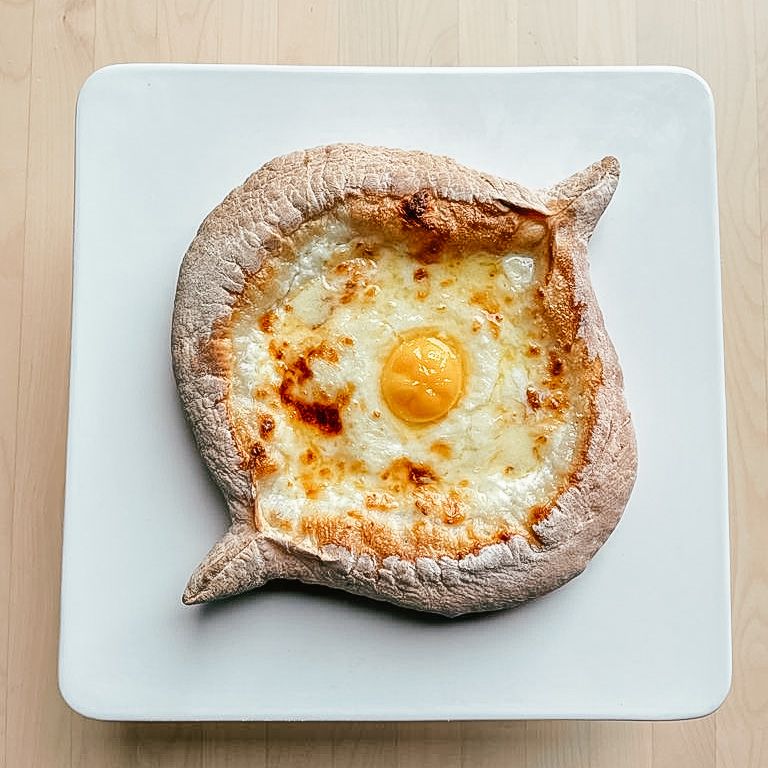 Adjaruli
Melty fresh cheese, grass-fed butter and soft runny egg yolk(optional). You break the yolk and allow all the flavors to mix! The bread is soft inside and perfect for dipping into the mixture.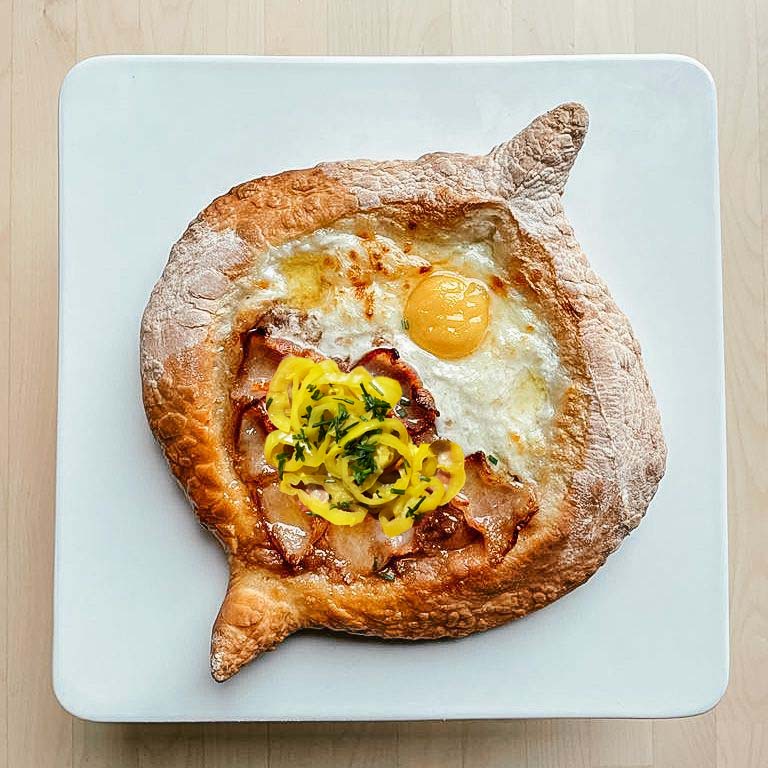 LOBIANI
The red beans, runny eggs, bacon, banana peppers, and with butter melting into the cheese alongside the egg yolk.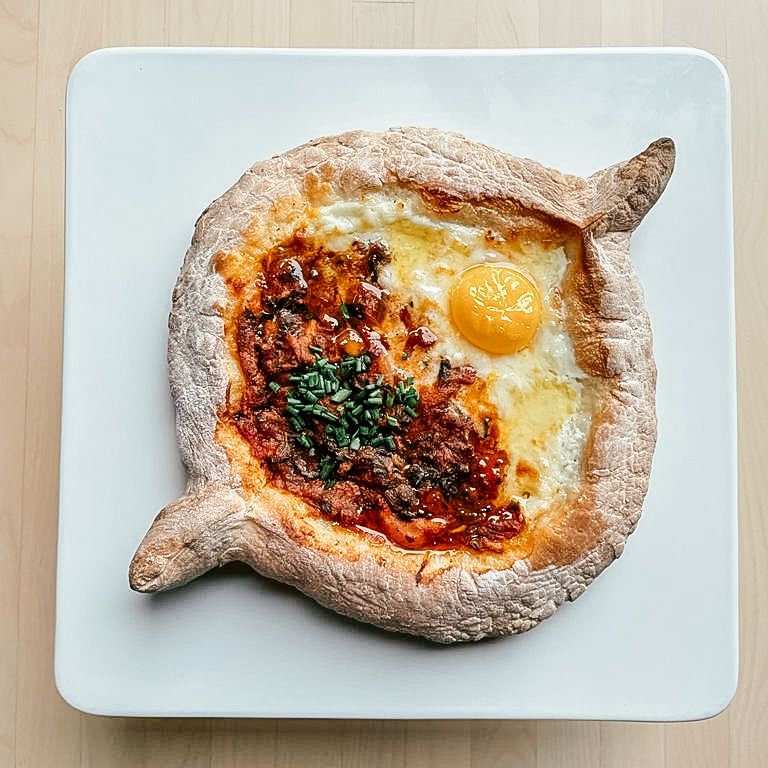 CHICKEN
Buttery, chicken ragu combined with cheesy Adjaruli.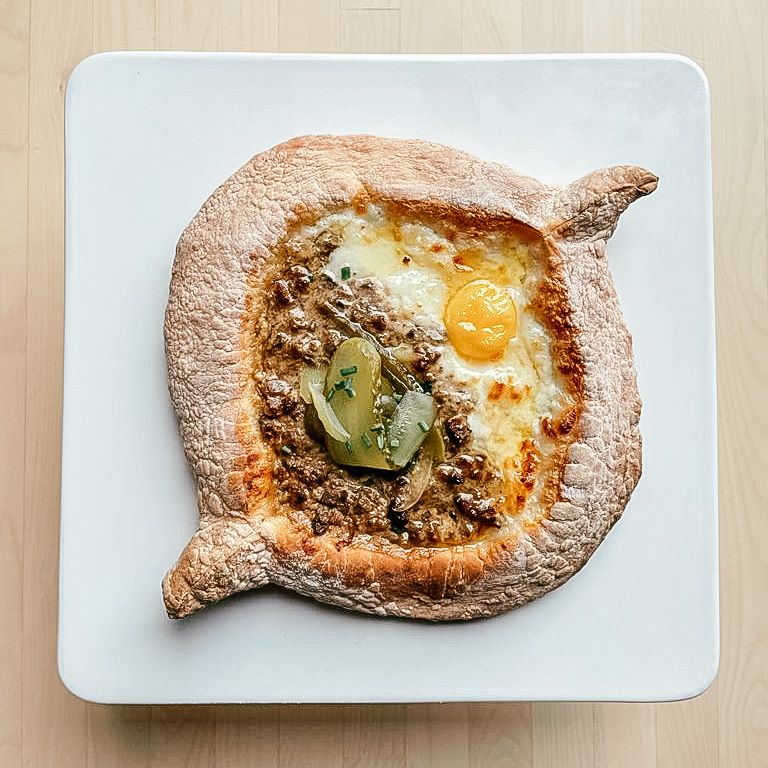 STROGANOFF
The shredded beef, runny egg, and mushrooms mixed with the creamy Adjaruli, balanced with the pickles.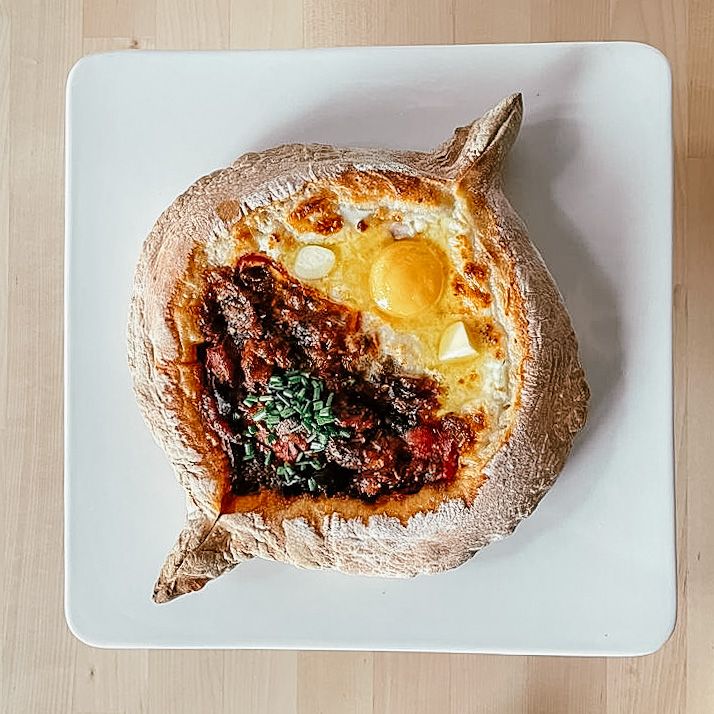 VEGGIE
Soft and tender house-made bread boat which is split into 2 parts - the cheese with egg yolk and butter and the veggies. The vegetables included eggplants, tomatoes, and onions.
COLD-PRESSED Orange Juice
FRESHLY ROASTED LOCAL Coffee
FIND US IN SEATTLE DOWNTOWN