Learn More About Skalka in Seattle, WA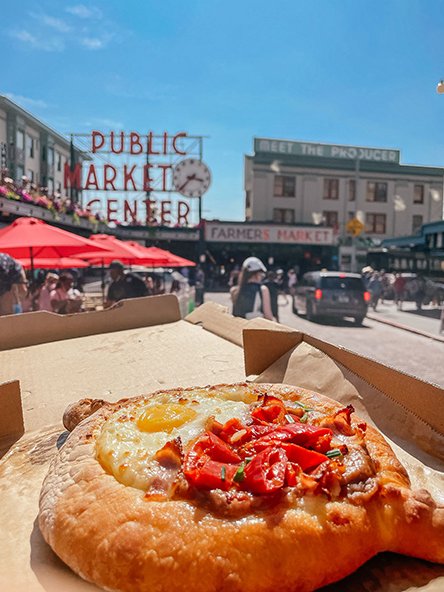 Skalka restaurant was started in Seattle Downtown in late 2019 by two immigrants from Georgia and Russia who were on a mission to prove that authentic Eastern-European food should taste delicious and look phenomenal.
In Skalka, we make only one dish named Khachapuri and we do it right. Khachapuri is widely popular across Eastern Europe. In our chef hometown in Adjara, Georgia millions of tourists and locals spend hours waiting for freshly baked khachapuri, delicious boat-shaped pizza-like cheese bread. 
"Skalka" is a Russian word, which stands for a simple tool present in every bakery around the world. That name was chosen to emphasize that simplicity is at the core of what we do.  The essence of Georgian and Russian cuisine is to use the most well-known simple, highest quality natural ingredients and use cooking techniques that got perfected from generation to generation over hundreds of years to bring out outstanding flavor combinations.