And why you can not eat it using a knife?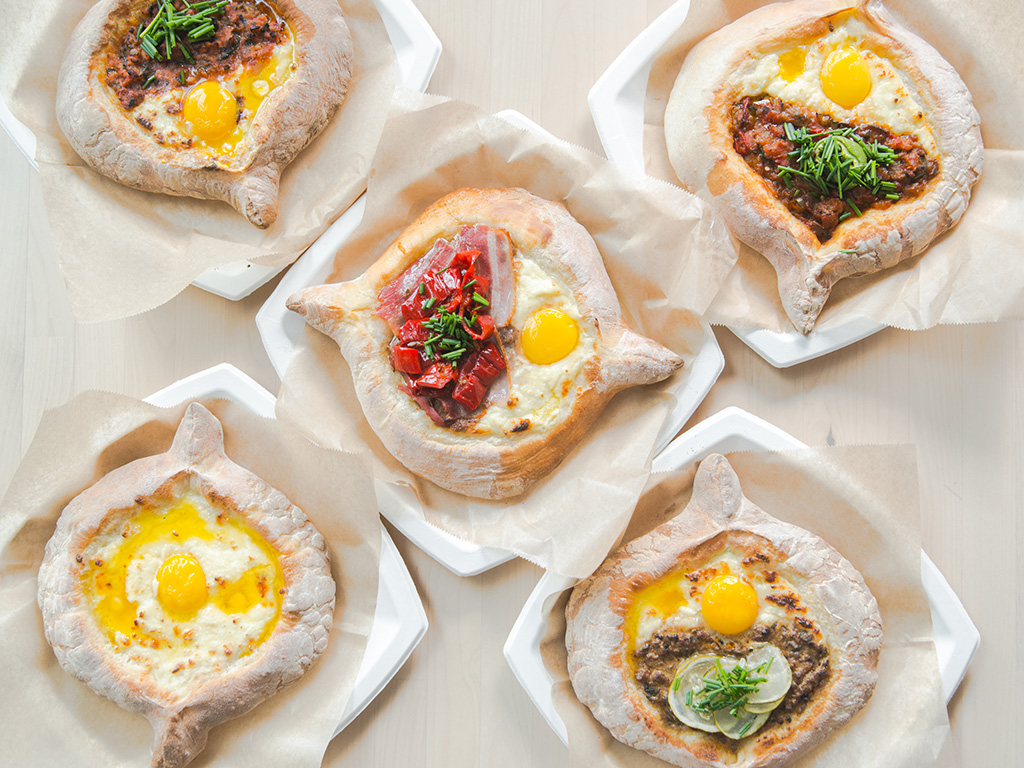 "Do you have a knife?" – this is one of the most frequent questions that we hear in our restaurant. Right after that, our team starts to explain the right way how to eat Khachapuri. As we do not have knives in our place, there is only one way to eat this. Use your hands! We stand for authentic Georgian food experience when you follow traditions and get a chance to dive into Georgian culture in Seattle. Now you're going to know the main reasons why knives do not exist in Skalka.
If you go to eat Khachapuri in Batumi, Georgia, you will never find a place that serves Adjaruli with a knife. You break the dough with your hands(start from the edge). Then you dip it into the cheese and yolk, eat it, and repeat until you finish it all. To know why we need to dive into the history of that dish.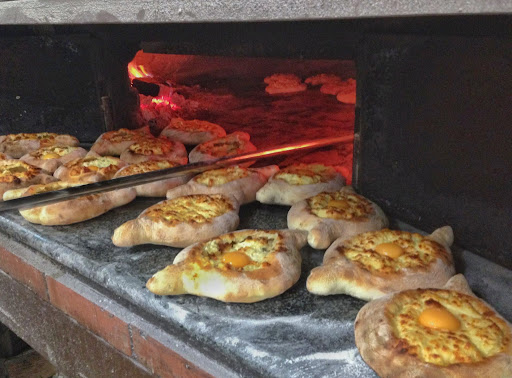 The Khachapuri form was not invented by chance. With this dish, women greeted sailors from the long trip and traditionally served it with an egg and slices of butter. They ate it with their hands, breaking off pieces and dipping them into cheese. In Batumi people eat khachapuri for breakfast, as this dish is very satisfying. To preserve the tradition in Georgia, it is still eaten by hands. This is how you get the true experience of this dish!
And if you don't believe us that it was made to be eaten by hands – try to cut Khachapuri when it's hot and full of melted cheese and runny yolk. You will have soup on your plate, leaking all over the table. When you eat it the right way you get all flavors perfectly mixed up and melting in your mouth.
Keep calm, and eat Khachapuri with your hands!