And what you need to know about it.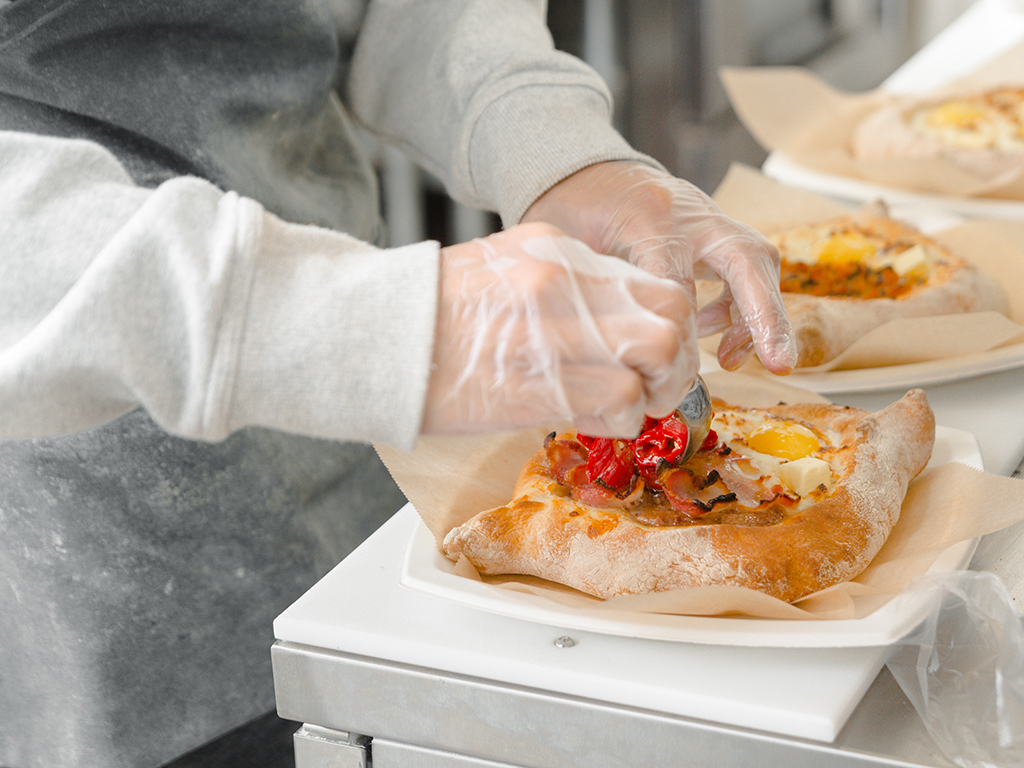 When you see beautiful-looking food in the picture your first thought might be: "Yes, I want to try it!". But what will be the next thing that comes into your mind? How did they make this? Or, what ingredients do they use? Is it healthy or not? Today we are going to reveal all our secrets!
This round-shaped bread with a lot of cheese inside we call Khachapuri. This is a traditional Georgian (Georgia as a country, not state) breakfast. That is why it has a lot of carbs! But it is not only about calories. Let us tell you how we make it and what ingredients we use!
For Khachapuri dough we use local sustainable flour from Eastern Washington. It is a very high-quality flour that converts Khachapuri into a fluffy pillow for the cheese filling! And for the cheese filling, we use cheese from California milk(preservatives-free), which gives it a ton of flavor and makes Khachapuri an incredibly satisfying breakfast dish!
For the additional options such as Stroganoff, Veggie, Lobiani, and Chicken fillings we use the most simple, natural ingredients(chicken, beef, fresh vegetables, fresh herbs, resourced locally as much as possible).
But the cherry on top of each Khachapuri is grass-fed butter. Worth every calorie, the creamy flavor, and natural taste makes this dish absolutely amazing!
And the last thing that you might want to know, is why it takes 15mins to make it? The answer is very simple: we never freeze our Khachapuri. It's hand-stretched, hand-filled, and baked to order.